Corporate parties are a great way to let your employees let their hair down and enjoy themselves. Hosting a corporate party, any time of the year can show your employees your appreciation you have for them for all of their hard work. It doesn't always have to be somewhere upmarket or expensive, having a few drinks and some much needed time away from the office can make all the difference. Allow you and your employees to get to know each other and bond over a few drinks and some light-hearted fun. Here are some of the best entertainment to have at a corporate party.
Live Band or Musician
Get people moving with a live band or amazing musician. Live music creates a chilled, unique atmosphere as more people are likely to get up and bust some moves. A live band will most likely be able to play music that will please everyone's music taste. Having a live band will also ensure everyone is having a good time like they would at a gig or concert. There is nothing quite like live music, as it energises the crowd and gets people excited to dance.
In most cases, a live band will provide better sound quality than that of a DJ or plain old CD player. Musicians can also change the tempo of songs to make them fit into any circumstances. A live band also increased the elegance and sophistication of a party.
Photo Booth
Having a photo booth ready and waiting for your employees to enjoy will be perfect for any millennials that you employ. People love taking pictures and making memories. Let your staff remember the fun that they had by providing a fun picture booth for them to love.
Keep the pictures in the office or lunchroom so that everyone can be reminded of the fun they had on their night out. Most photo booths come with props included. This will provide your staff with a great excuse to get dressed up and take silly pictures with their work friends and colleagues. These photo booth pictures will make the best memories for you and your employees.
A Magician, Caricaturist or Dancer
Break the ice by having a magician or caricaturist at your corporate party. Before the band start, kick the night off with some light entertainment that will keep everyone amused before the main event. Ramp up the atmosphere by having magicians, caricaturist or even dancers.
These types of entertainment would be perfect for a corporate party for a large business. People coming from different sectors of the business together to enjoy the party. Having an entertainer there will break the ice between guests that may not know each other, or from different offices. They will create a talking point that draws everyone together, getting them to interact and get to know each other.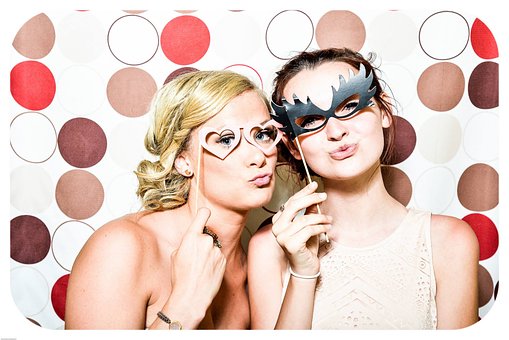 The Perfect Party
When hosting a corporate party for your employees, it is important to remember the entertainment. You want everyone to enjoy themselves and be amused the whole evening. keep this in mind next time you are planning a corporate party, as these entertainment ideas would be perfect for any corporate party.