Office partitions are very popular in many enterprises across the globe. It is possible to find different types of these partitions which includeportable and the glass partitions.
(Source: aci-contracts.com)

Office partitions are used for the following reasons:
They offer enough privacy to all the employees
Take care of future expansions that might come up
They are much cheaper as compared to setting up of permanent walls
Floor to Ceiling Office Partitions
These types of office partitions are becoming very popular in many offices. They are used to break the working spaces up and they are commonly referred to as full height. However, in this type of office partition, the employee is not fully enclosed and there is clear visibility at the office. In most places, the partitions are made using metal. The floor is covered using a type of a cloth. The advantage of these office partitions is that they can be moved from one place to another easily.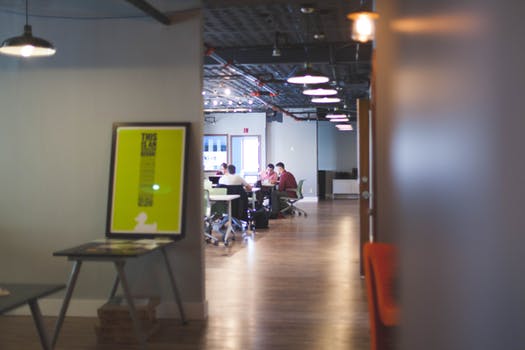 Glass Office Partitions
Glass partitions is another type of office partitions that has become very popular out there. Usually, these partitions are made using glass and also some aluminum. It is possible to put an element of a frame in these partitions but you can still decide to do without them. These types of partitions are available in both half and full height panels and they guarantee full privacy as they have been equipped with Venetian blinds. The advantage of these partitions is that they offer protection from noise pollution while at the same time allowing natural light to pass through. The cost of these partitions is not fixed and will defer depending on various factors such as:
Type of glass used
Framing used
Personal desired tastes and options
Cubicles
Cubicles can be said to be the most commonly used type of office partitions today. Commonly known as half heights, cubicles offer enhanced privacy and hence very convenient. These partitions are very flexible since you can always change the configuration and size of the working station by simply moving the walls of the cubicles. Cubicles are installed ensuring that it is made up of four walls and that an opening is left for entry and exit. It is common for the 4th wall to be left halfway and you are likely to find the following in a cubicle's working station:
Computer space
Working desk
Filing set up
Any other related software

Portable Office Partitions
Portable office partitions are commonly rollers and are very advantageous in that in that they can be easily moved from one place to another. These types of partitions are very common to most people who prefer them for their flexibility and temporary nature. Although they offer minimal privacy, they greatly enhance noise reduction.
Accordion Walls
The main advantage of these types of partitions is that they can be easily moved from one place to another as need might arise. These types of partitions are also able to offer full enclosure and hence offers more privacy. Accordion walls are very similar in operation to floor to ceiling partitions.